Hunter Truck Sales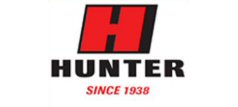 We at
HUNTER
are proud to be a partner in your Highway Perks program. As one of the largest Truck Dealers in the country we can serve all of your trucking needs for New Trucks, Used Trucks, Parts, and Service at any of our locations. We have various Financing options available for for individuals and Fleets alike.
Simply click on the
HUNTER
link below and look through our inventory of New and Used trucks. When calling one of our stores and talking to a sales person please remember to give us your Highway Perks ID Number. This will assure that we give you any specials that apply under your program.
Please visit our site regularly to keep up with our ever-changing inventory and special offers. Although we are large in scale we are a
Family
owned business since 1938. Our goal is to exceed your expectations while delivering outstanding value in every product we sell.
Thank you for allowing us to be part of your Highway Perks program. We are anxious to hear from you so click on our link below and give us a call. Congratulations on being a part of the Highway Perks and welcome to
HUNTER
.
Visit Hunter
Partners